城郊之夜(2022- 至今)
Night in the Suburbs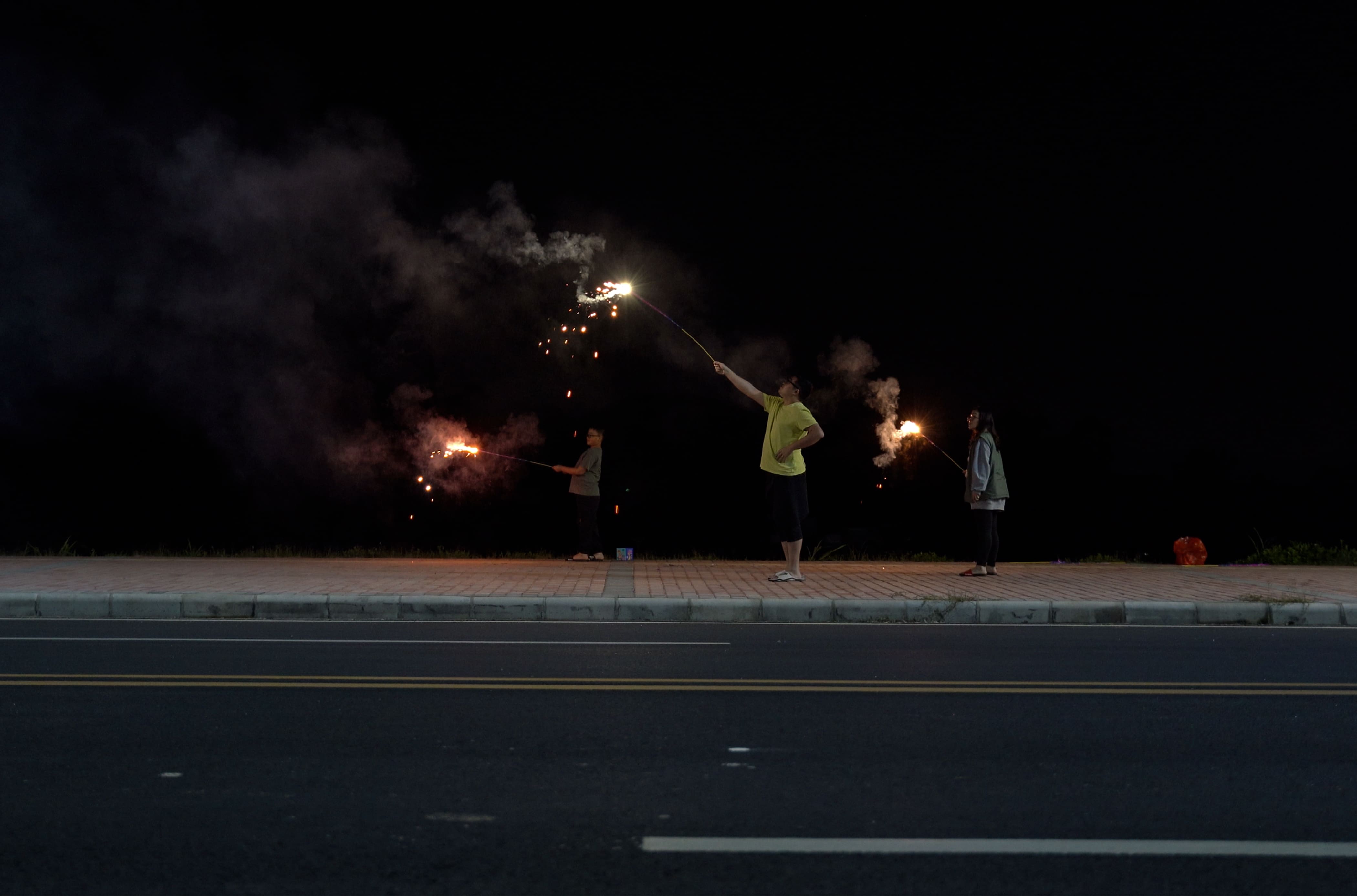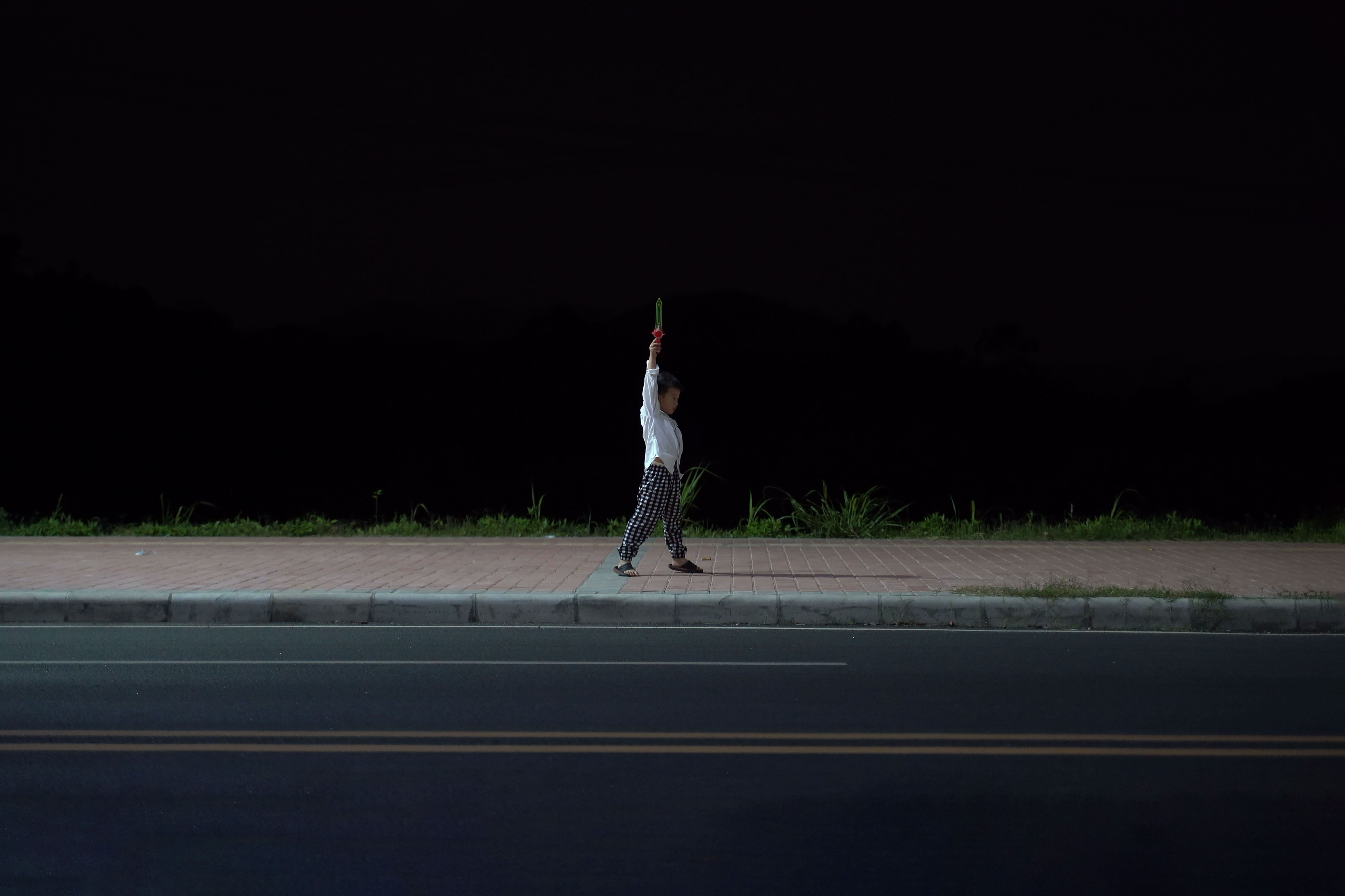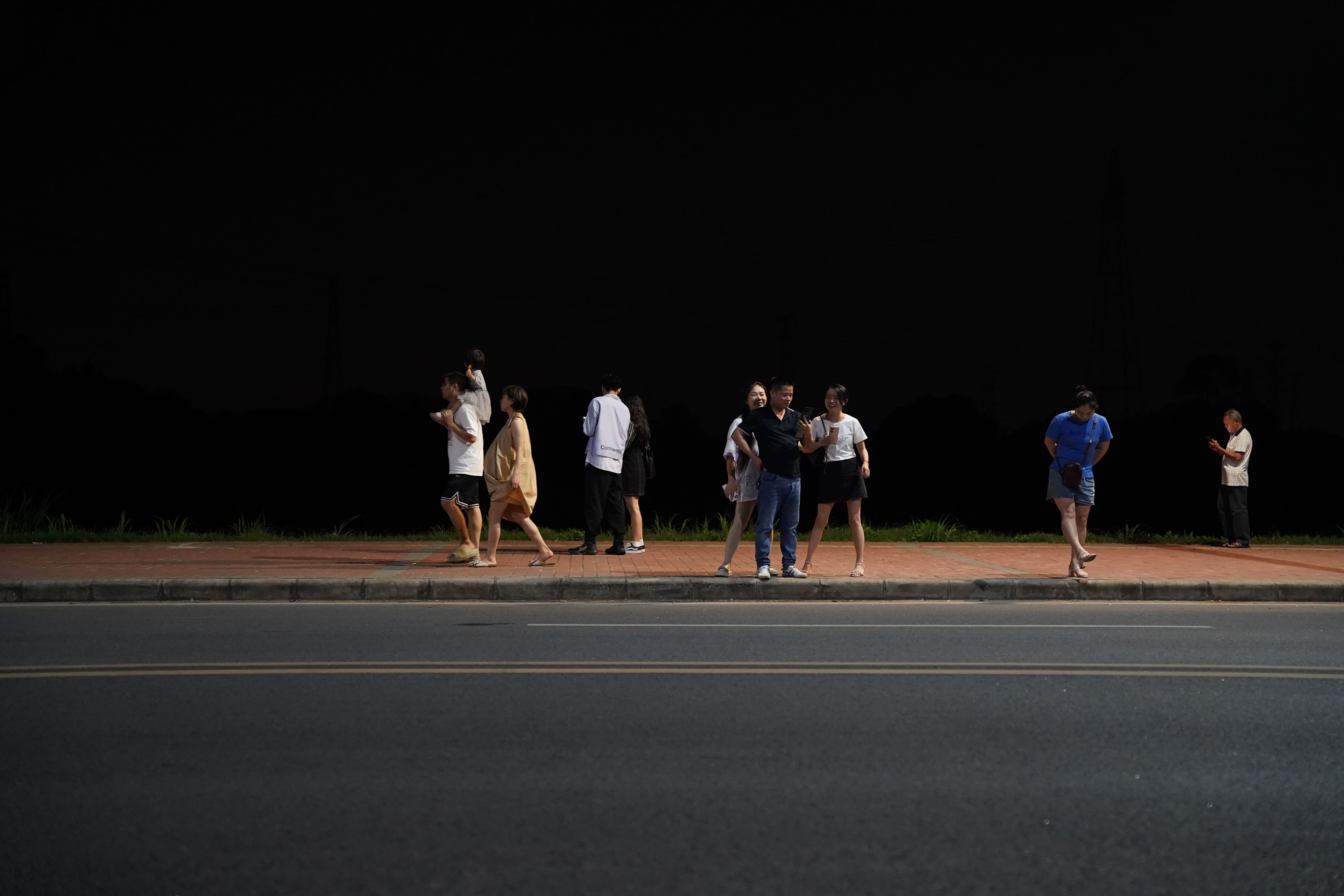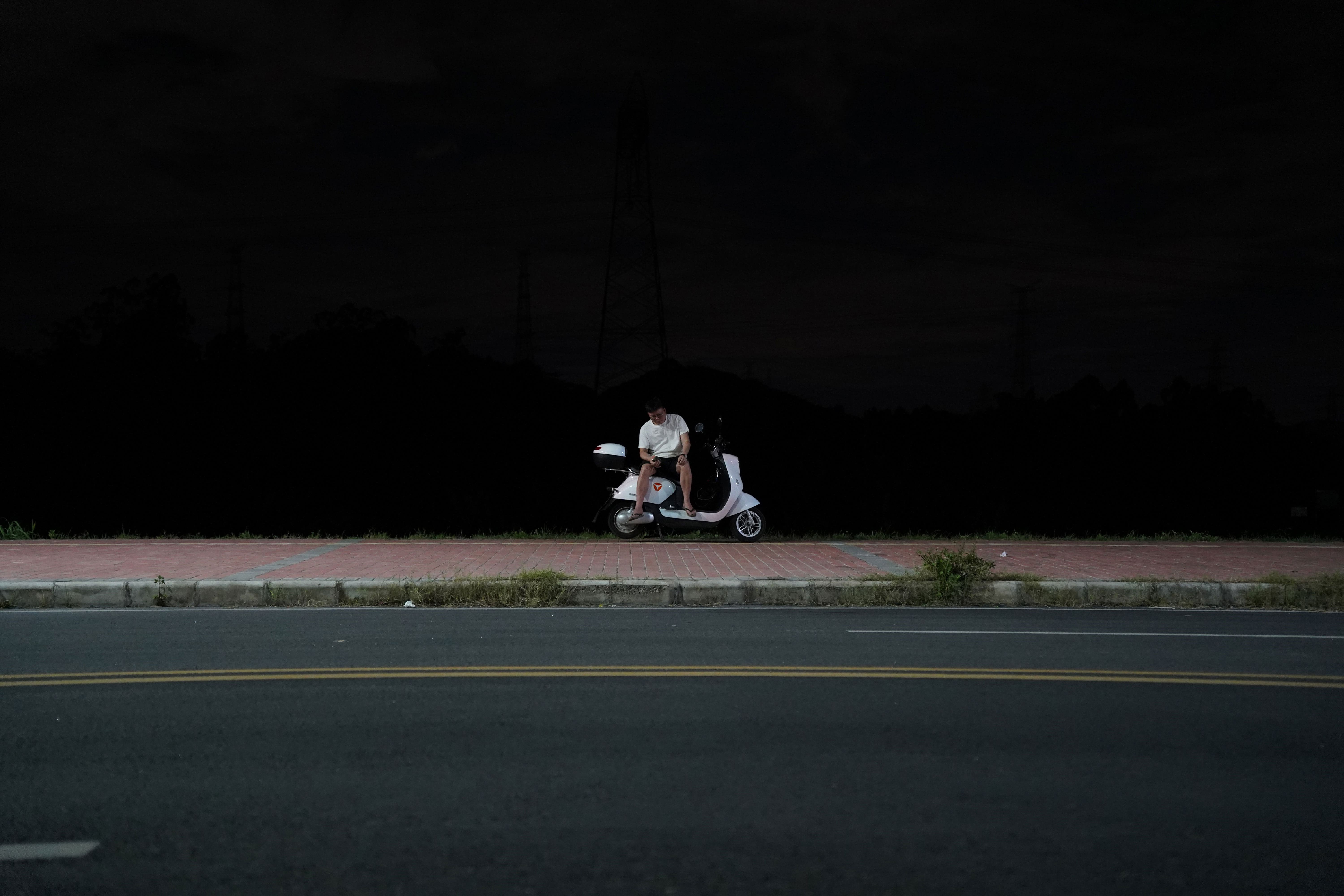 去年我搬到一个睡城,中国这些年建设了很多楼,但匮乏公共场所。这里也一样,晚上人们不知道去哪,就在一条河边散步,这里就成了社区的公共场所,人们喜欢在这里运动,遛狗,放烟花,有时候还会烧纸。夜晚河对岸的村子漆黑一片,从远处看这里像一个舞台。这也是中国快速发展中的一些角落以及角落中不起眼但又努力生活的人们。

Last year I moved to a suburban area. In recent years, China has built many tall buildings but lacks public spaces.Here is no exception, at night people don't know where to go, so they take a walk along a river. This has become a public space for the community where people like to exercise, walk their dogs, set off fireworks, and sometimes burn paper. The villages on the other side of the river are pitch black at night, making this place look like a stage from a distance.This reflects the rapid development and the efforts of ordinary people in some corners of China that may go unnoticed.