留守孩子的问题(2019)
The Questions of Left-behind Children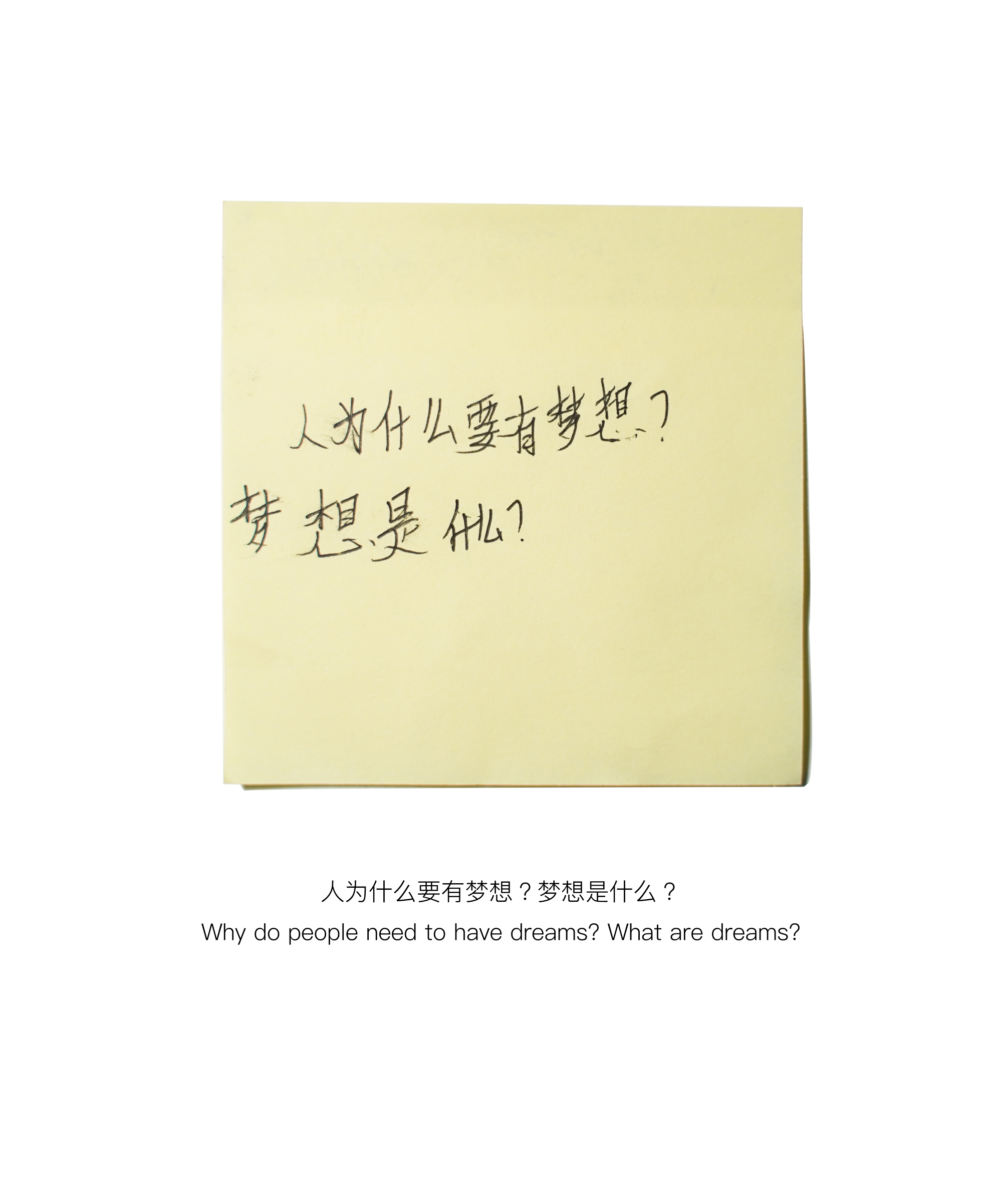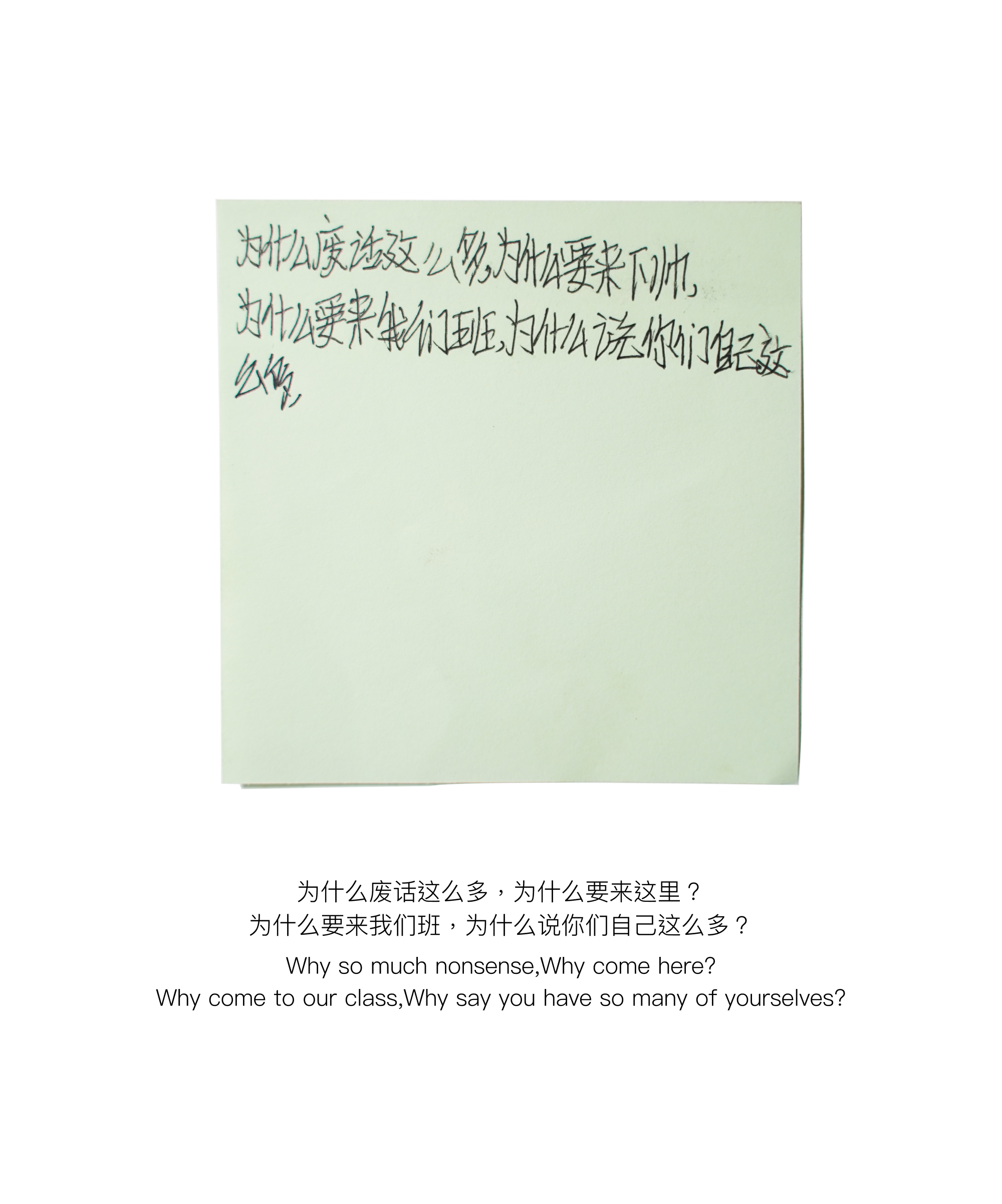 19年,我们公司组织一批人去广东某山间少数民族初中支教,主要分享自己的求学经历和工作,在分享前被负责人反复叮嘱为了照顾小孩的自尊,"不要说是来扶贫的"。
我们来了之后发现他们的学校很新很好,确实不像扶贫啊,教室也都配备着大大的触控显示器,除了还是旱厕以外其他基础设施都接近城里学校,所以看起来这批孩子确实过得还不错,为什么扶贫办不找那些更需要帮助的学校呢?这是我们一行人最初的疑问。
后来分享的时候,一位同事讲诉自己小时候的山村经历,"我们那时候骑得自行车中间有个梁子,个子矮跨不上去",下面立马有学生抢答这叫"二八自行车",还真是,问起来才发现他们现在还在骑这种车,"我小时候教室经常停电","我们也是","我小时候最喜欢钓鱼","我们也是啊",而当问起他们去过大山以外什么地方的时候,全班只有一个学生举手,"我去过七星潭。"
提问者没有发现他的问题很不合适,而答案也让人尴尬,因为大家都不知道那是哪里。
所以他们的确挺穷的。至少和那位同事十几年前的情况一样,也就是说这里至少落后了社会几十年。而且据校长介绍,这些小孩大部分是留守儿童,他们的父母大都在外面打工。
而讲座的初衷,按照和校长沟通的原因是:这群小孩都是被国家少数民族扶持政策惯坏了,因为政策倾斜,这里的人会觉得即使自己什么都不做也会有饭吃,因此我们的目标就在于唤起他们"世界那么大,要出去看看"的想法。
讲座结束后,我有个同事说她觉得自己被学生看穿了,因为当她想引导学生价值观的时候,发现学生早已经知道怎么说,比如当问起"怎么改善自己的生活呢"?学生齐声回答——"读书"。
所以我们显然不是第一个来到这个学校的团队。按校长的说法是,"经常有人来",看他的表情见怪不怪,估计是想我们这些无非也是那种献爱心就为了发一条朋友圈的人。而这所学校的确是被扶贫爱心塞满的地方,有着现代化的设备和高楼瓦舍,但似乎除此之外,当地学生生活的肌理并没有发生太大变化,比如留守状态,比如二八自行车,比如无人知晓的七星潭。
后来有志愿者总结,此行目的确实不是扶贫,是扶志,我又想到了校长的那个"被惯坏"说法,记得网上在解释彝族大凉山问题的时候也有很多人在说,"因为少数民族政策扶持,他们大都不愿意工作",但贫困这个问题答案就这么简单吗,解决方式就是捐钱出力吗,"好好读书"是所有问题的答案吗?恐怕没那么简单。
讲座结束后,有几个小女孩跟我们一路走到校门口,我们准备上车离开的时候,一个女孩哭了,她们显然不愿意我们这些"带来外面世界样子"的人离开。在提问环节有个小女孩在纸条上写"世界那么大,我想去看看,钱包那么小,哪也去不了,怎么办?"而有个孩子在纸条上则写着,"你们废话这么多,为什么要来我们这里,为什么说自己的生活那么多?"
显然他们也想出去看看啊。
想到这里,反而让我们这些来来去去的志愿者显得有些心虚。
下面这些图是提问环节这些十二三岁小孩的问题,我们发现大部分都无法回答。

In 2019, the company organized a group of people to teach at a minority junior high school in the mountains. The main purpose was to share their own lives. Before sharing, the person in charge repeatedly reminded us not to say that we were there for poverty alleviation so as not to hurt the self-esteem of the children.
When we arrived, we found that their school was very new and good, and it didn't seem like poverty alleviation at all. The classrooms were equipped with large touch screens, and other basic facilities were close to those of city schools except for dry toilets. So it seemed that these children were indeed living well. Why doesn't poverty alleviation target schools that need more help? This was our initial question.
During the sharing session, a colleague talked about his childhood experience in a mountain village where they rode bicycles with crossbars because they couldn't reach them due to their short height. Immediately after he finished speaking, one student answered excitedly that this type of bicycle is called "28-inch bike". It turned out they still ride this kind of bike now! When asked if they had ever been outside the mountains, only one student raised his hand and said he had been to Qixingtan (a place). The questioner did not realize how inappropriate his question was until then; everyone else did not know where Qixingtan was.
So it's clear that they are quite poor.
At least it's similar to what my colleague experienced over ten years ago - which means this area is decades behind society at least. According to the principal's introduction, most of these children are left-behind children whose parents work outside.
The original intention of giving lectures according to communication with the principal was: These kids have been spoiled by national policies supporting ethnic minorities because people here will feel like even if they don't do anything themselves there will be food on their table anyway due policy bias towards them. Therefore, our goal is to awaken their desire to "see the world" by themselves.
After the lecture, a colleague said she felt that the students had seen through her because when she tried to guide them on values, she found that they already knew what to say. For example, when asked how to improve their lives? The students answered in unison - "study hard".
So obviously we are not the first team to come here.
According to the principal's words: "People often come." Seeing his expression of indifference, it seems he thinks we are just people who want to show off our love for others and post about it on social media.
This school is indeed filled with poverty alleviation love and has modern equipment and high-rise buildings. But apparently besides this, there hasn't been much change in local student life such as being left-behind children or riding 28-inch bikes or unknown places like Qixingtan.
Later volunteers summarized that this trip was indeed not for poverty alleviation but rather for inspiring hope. I thought of what the principal said about being spoiled; I remember many people online explaining problems in Daliangshan (a Yi minority area) saying that "because of ethnic minority policies supporting them most don't want work". But is solving poverty really so simple? Is donating money and effort enough? Is studying hard really an answer for all problems? It's probably not that simple.
After the lecture ended, several little girls followed us all the way out of school gate. When we were ready to leave by car one girl cried; they clearly didn't want us outsiders who brought a glimpse of outside world leaving yet.
During question time one little girl wrote on paper: "The world is so big and I want to see it too! My wallet is small though so where can I go?" Another child wrote on paper: "Why do you talk so much nonsense? Why did you come here? Why do you talk so much about your own life?" It's clear that they also want to go out and see the world. Thinking of this, we volunteers who came and went felt a little guilty.
The following pictures are questions from these 12-13 year old children during question time; we found that most of them could not be answered.